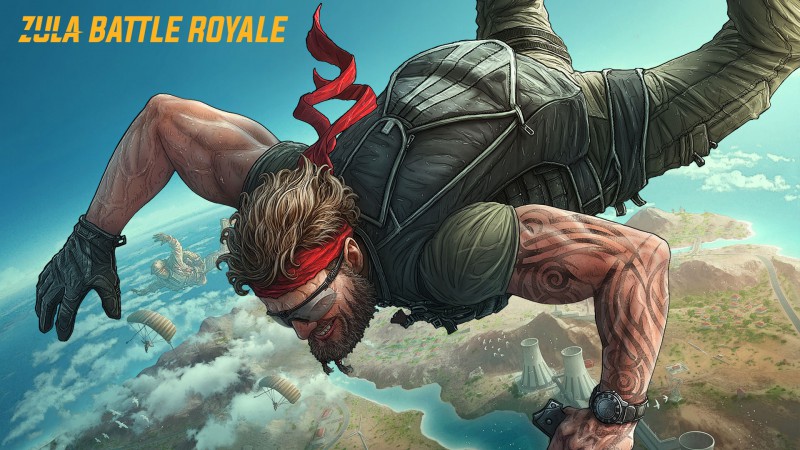 Zula's Battle Royale testing phase
New Gameplay details of Zula's Battle Royale mode (This Game mode is currently in testing phase)
In January 2020, Sourena Games hosted its first Large Convention, Announcing Zula's Battle Royale game mode. The Iranian Studio was set to release the game mode in summer 2020, but due to the complications related to the Covid19 pandemic it was met with great difficulty in doing so. With the events taking place as they did and the delay of the release, Sourena Games was obliged to withhold any comments regarding the release date. However, news of the progress were released regularly to keep in touch with the audience and the many fans of the game, ensuring that the game mode will be eventually released.
The wait was finally ended as Sourena Games announced the release date of the long-awaited Battle Royale mode. The game mode will be released June 2021 and the players will be able to enjoy the new game mode along with a slew of new content. Before the game is publicly released, there will be a beta test period held to ensure the stability of the final release. Information regarding how to sign up for it and when it takes place will be released soon.
Sourena Games Public relations team has stated in the press release that the game is passing the Beta Testing phase as of now. New details regarding the mode have also been released that can be seen subsequently:
– The Battle Royale mode will have a maximum capacity of 64 clients, and participants can play in squads of 5, 2, and solo.
– Vehicles and transports have been added to the game that players can utilize to traverse the map.
– At the user's request, you no longer have to press a button to collect from containers such as airdrops, with the contents being readily available to acquire upon – getting sufficiently close to the source.
– The environment and the gameplay of the Mode has been tweaked and improved to sport better performances on various personal computers.
– The addition of Poison and Smoke Grenade Launchers.
– The addition of 50. Caliber Sniper Rifles.
– The addition of ziplines around the map for ease of transport.
Make sure to await further news related to Zula during the following weeks. As you well know, Zula is a First-Person Online Multiplayer Shooter game that has been available to PC players all across Iran for years now as a free to play title, and will be accompanied by a Battle Royale Mode in the following weeks.
Produced by Sourena Games Studio media department