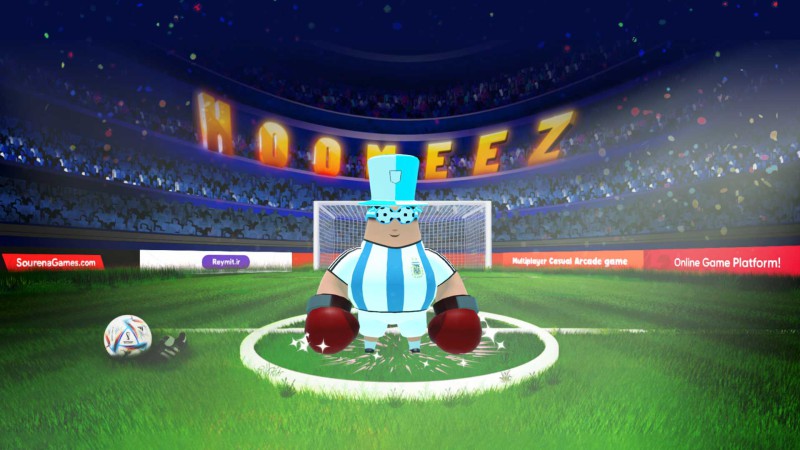 The 1.0.84 Update for Hoomeez has been released!
With the start of the FIFA World Cup 2022 in Qatar, Sourena Games has released the 1.0.9 update for Hoomeez. This update, with a focus on the world cups, has the vibes and the atmosphere of the massive sports event. With specific focus on the football mode, this update gives it a full-on makeover! Not only the UI and the menus and the music, but the Qatar Football Stadium that hosts the competition has also been added to Hoomeez.
The other addition of this Update are the skins representing all of the 32 teams present in the FIFA World Cup 2022, and the players can wear the colors of the teams they root for.
Aside from the football mode, the racing mode has also received updated Aesthetics.
To try out these new updates, download or update your client using the GameUp launcher.
List of changes in 1.0.9
Additions:
Two new stadiums for the world cup mode.
Footballs are now collected instead of coins (With a satisfying sound effect!)
New World Cup UI:
Changes in the menu and new animations
New loading screens
New Background Soundtrack:
In Levels
In Menus
In the Loading Screen
New Items and skins with World Cup themes:
Head: 20 new pieces of headwear
Upgrades and Optimizations:
New UI changes for the racing mode
Different soundtracks for pre and mid match in football mode
Produced by Sourena Games Studio media department