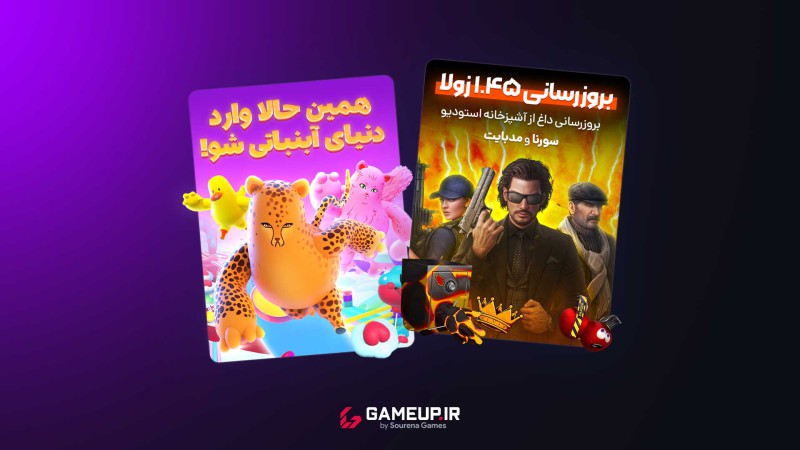 Sourena Games' late year Zula and Hoomeez Update:
Zula 1.45 Update:
Glove preview in third person added
New Gloves with new Designs!
New Knife Skins
New Grenade Skins
New Countries, New Flags!
New two-player (Duos) mode for Battle Royale
Hoomeez Candyland (!) Update:
New level and environment changes: Addition of 4 new levels
New mechanical changes and improvements
New important bot update Graphical changes
New bundles with specific themes:
Asiatic Cheetah Bundle
Cat Dog Bundle
Lion Bundle
Duck Bundle
Panda Bundle
You can now get the newest versions of Zula and Hoomeez for free on the GameUp launcher!
Produced by Sourena Games Studio media department